Edwin H. & Florence G. Skinner Professor of Electrical & Systems Engineering, Washington University in St. Louis
Lan Yang
From fearlessly entering new fields of science to her passion for science fiction, Lan Yang (MS '00, PhD '05) loves exploring the unknown. Growing up in China, Yang was inspired by the life of Marie Curie, who's groundbreaking work altered medicine and our understanding of radioactivity. Along with her role at Washington University in St. Louis, Yang is also the chief technology officer (CTO) for a company she helped to found and the editor-in-chief of a science journal. Through these positions, Yang continues to pursue the unknown and grow the science community.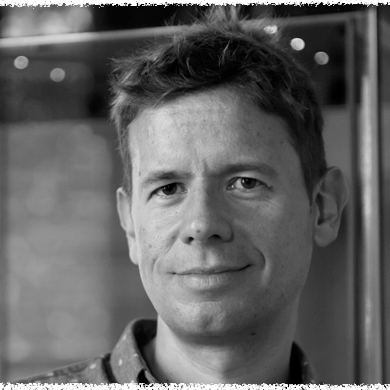 Head Of the School of Physics and Astronomy, Monash University
Stefan Maier
Stefan Maier (PhD '03) has established a strong track record in community building, from Imperial College London to his current role as the Head of the School of Physics and Astronomy at Monash University in Melbourne, Australia. His mentorship has had a global academic impact, with over 21 members of his various research groups now holding academic positions. As a researcher, Maier has also made significant contributions to the field of nanophotonics, most notably the use of light together with nanostructures to control and enhance light matter interactions in biosensing and optoelectronics.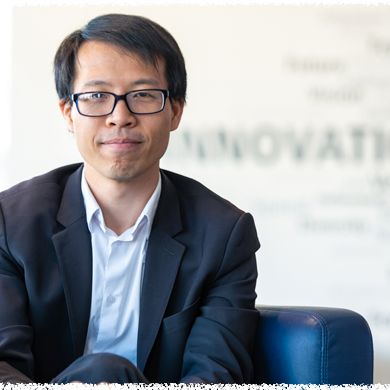 Technology Portfolio Manager, The Aerospace Corporation
Peter Hung
Peter Hung's (BS '08, PhD '16) journey in science has taken him from the Science Olympiad competition to The Aerospace Corporation, where he currently serves as a technology portfolio manager. Hung's impact extends beyond his work at The Aerospace Corporation, as evidenced by his 2013-2014 ASCIT (Associated Students of the California Institute of Technology) teaching award and his ongoing commitment to STEM outreach initiatives for students in southern California.
Chief Scientist, Heliogen
Steve Schell
Steve Schell (BS '01) serves as the chief scientist for solar energy company Heliogen, but his interests are not exclusive to our solar system (or our universe). In addition to his professional contributions as a scientist, engineer, and CEO, Schell is a self-professed "lover of sci-fi" and even runs a successful science fiction book club.
Undergraduate Student, Mechanical Engineering and Aerospace Engineering
Aramis Mendoza
I'm a second-year undergraduate majoring in mechanical engineering and minoring in aerospace engineering. I am very interested in the development of novel aerospace technology. This past summer, I completed a SURF with the NASA Big Idea Challenge Team 2022, advised by Dr. Soon-Jo Chung, developing LATTICE, a lunar railroad built to explore craters, and I have been working on the project since. This summer, I will be working on a project at Boeing utilizing a combination of mechanical engineering and computer science. In addition to my aerospace interests, I am deeply committed to writing as a form of expression and outlet for creativity. I enjoy analyzing Black films alongside their historical contexts and connecting them to current trends today. When I'm not working, I'm spending time with friends and family, watching my favorite movies, and playing tennis.
Graduate Student, Andrew and Peggy Cherng Department of Medical Engineering
Ming-Liang Wei
Hi there! I'm a first-year PhD student from Taiwan. I received my master's degree from the National Taiwan University in Taiwan before joining Caltech. Now I am currently working in the Caltech Optical Imaging Laboratory (COIL), headed by Professor Lihong Wang. Our research focuses on Photoacoustic microscopy (PAM), an imaging method that detects optical contrast via the photoacoustic effect. With PAM, I try to acquire some ex vivo images from sliced or unsliced biological tissue, which could help the collaborating doctors to diagnose fatal diseases in the future. Our lab also studies Photoacoustic Computed Tomography (PACT), a computed tomography via the photoacoustic effect for various clinical applications. Outside of academic research, I enjoy spending my time cooking, singing, and reading - especially some Chinese classic literature and thought.