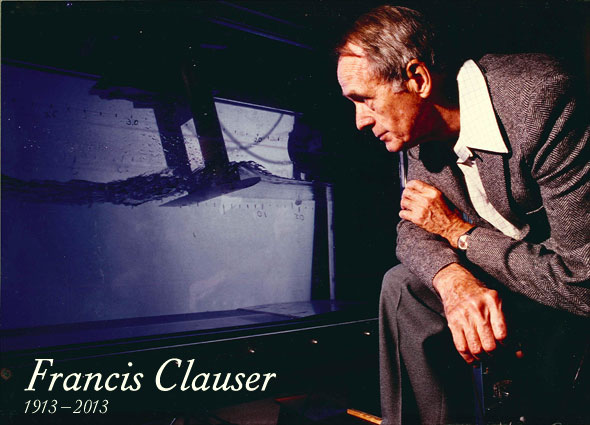 Photos and captions courtesy of Cary Ryan.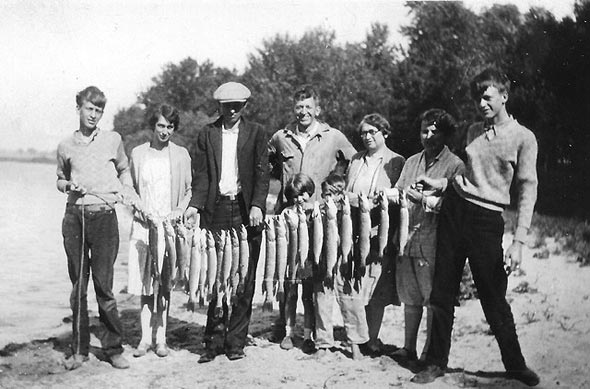 Menaechmi piscesque, date uncertain: Milton at left, Francis at right, with, left to right, their mother, Celeste, and their father, Claude, flanking a fellow (in Irish cap) who shall remain nameless, and their great-aunts Mary and Florence. Note, this was back in the days before bare midriffs were de rigueur.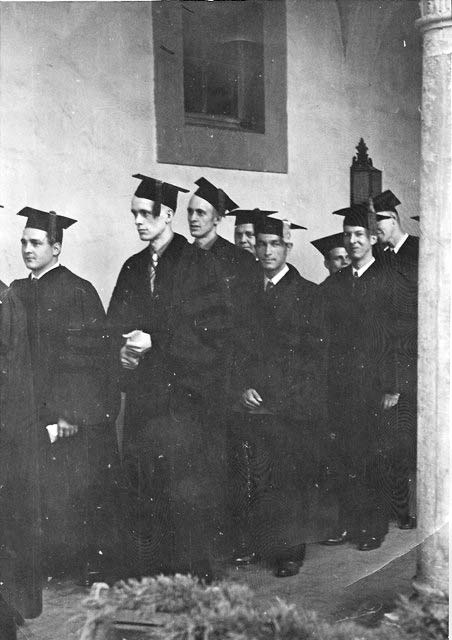 Caltech graduation (evidently once a solemn event), 1937. Francis on the left, Milton on the right.
Francis, 1937.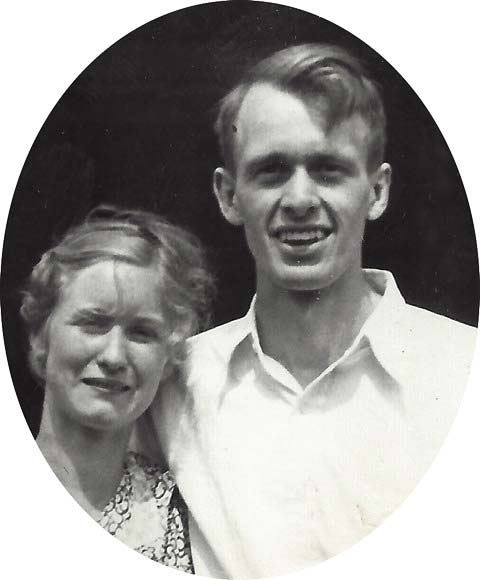 Newly wed, Francis and Catharine McMillan Clauser, circa 1938.
Francis sailing off Pacific Palisades.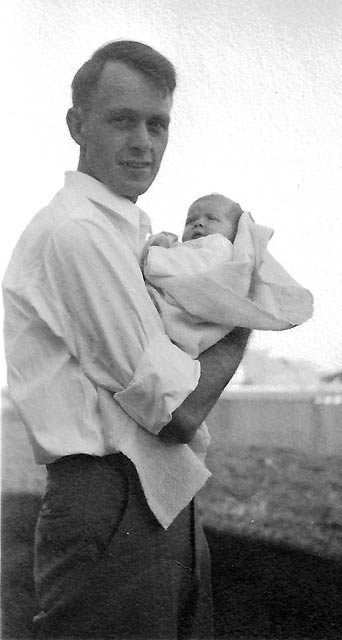 Francis with firstborn, daughter Caroline (Cary), 1939.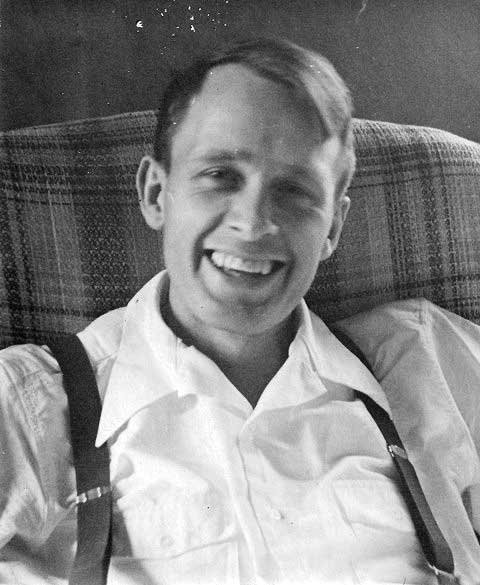 Francis, Pasadena, 1940.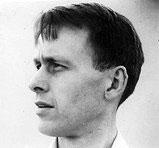 Francis, Pacific Palisades, 1941.
Francis with Caroline and son, John, in the family's new home in Pacific Palisades, 1942.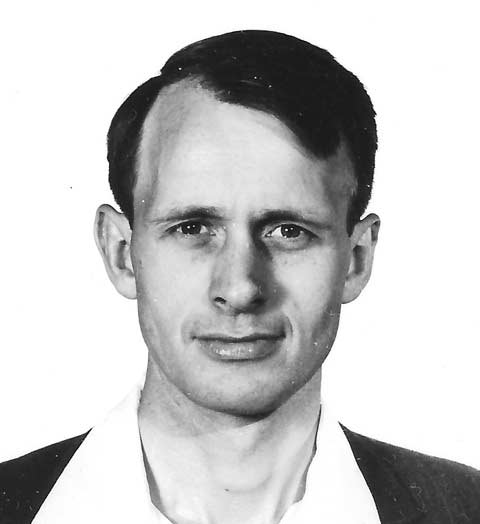 Francis Clauser, in uniform for Operation Paperclip, 1945.
Francis Clauser, 1946, photo by Howard Roberts.
For over a decade, packing into the Sierra Nevadas—back when they were pristine—was an annual event for the Clauser family, their good friends Ralph and Evelyn Ostergren and their sons, Norman and Glen, and Glen Peeples, who cooked everything from fresh-caught golden trout to cornbread muffins and pancakes on an aluminum reflector oven. (These photos, taken by Ralph Ostergren, were preserved in an album hand-tooled from what was left of the oven.)
From left to right, on muleback: Norman, John on pommel, Francis, Caroline, Evelyn, and Catharine.
Francis and Catharine.
At our Purple Lack campsite, Francis fashions a pole for the square frame over which he and Ralph planned to stretch an Army-surplus rubber sheet so that we would have a raft to fish from. Dr. Clauser's flair for devising cutting-edge ways to move through the water predated by decades his radical America's Cup design.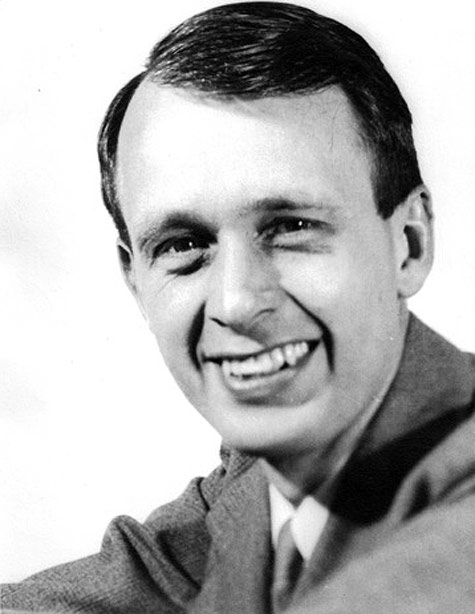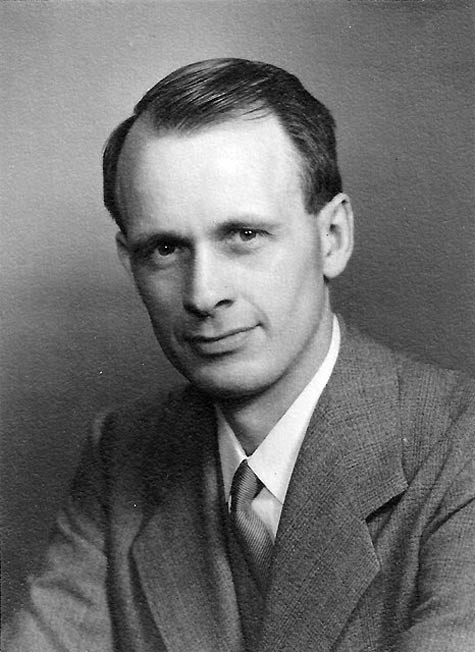 Francis Clauser
Preparing to build the most beautiful home in Maryland's Green Spring Valley, around this giant gum tree. Photo taken soon after moving to Baltimore to found an aeronautics department at Johns Hopkins University in 1946.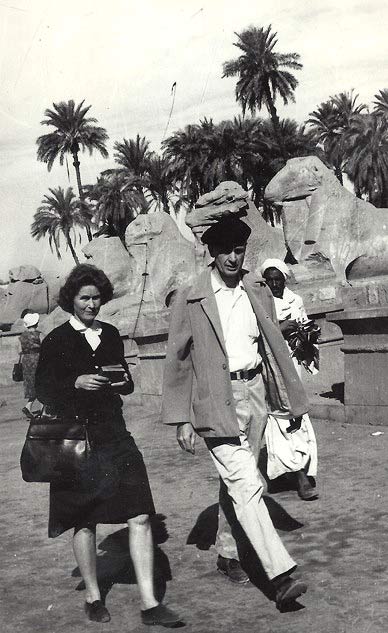 Catharine and Francis at Karnak.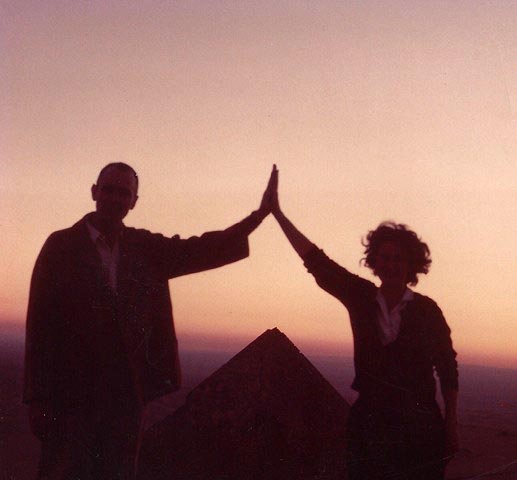 A love triangle (Giza, 1963).
Francis Clauser, 1979.
Father and daughter in Manhattan brownstone.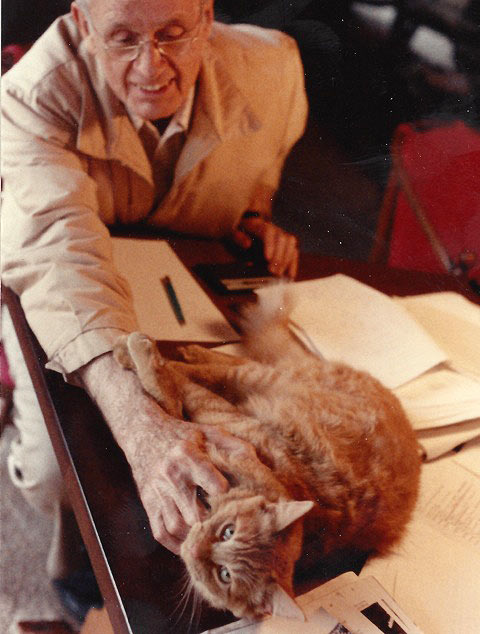 With Tiger.
At home in La Cañada.
Francis, Cary, and future son-in-law, Mark Howson, in Burgundy, 1981.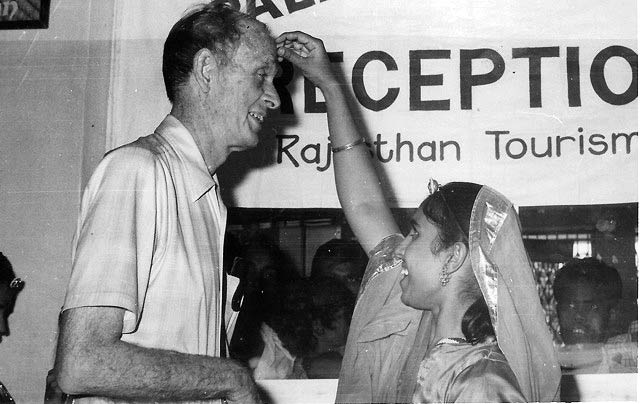 Rajasthan, 1982.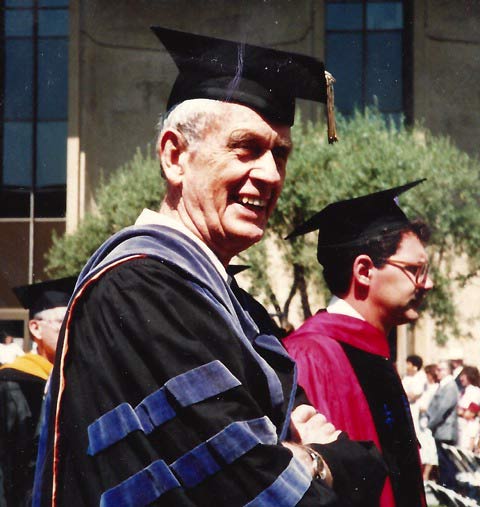 Caltech graduation, 1986.
Golden wedding anniversary, 1987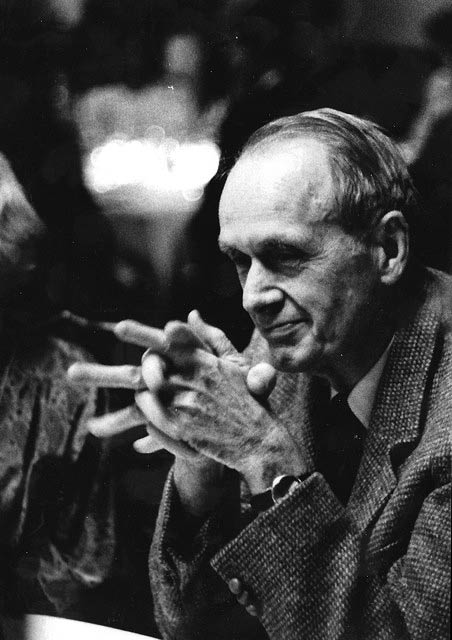 Francis Clauser in 1989. Courtesy of Ahmed Zewail.
Milton Clauser, left, Francis Clauser, right: Massively parallel processing.
Francis and Catharine with friendly fauna in Brazil, 1992.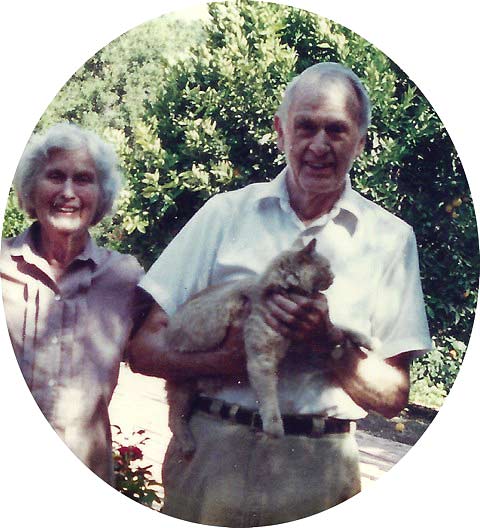 Catharine and Francis with Seti.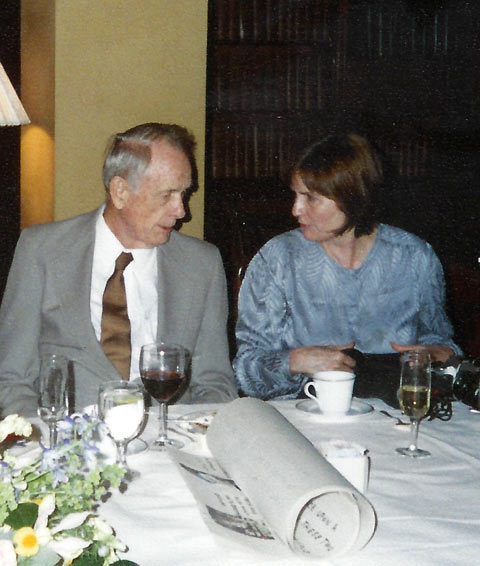 Ninetieth birthday celebration at the Athenaeum in 2004. With Cary. Francis spoke eloquently on this occasion, as he did on all occasions, and, as always, he hand-printed his remarks in advance (hence the scroll on the table).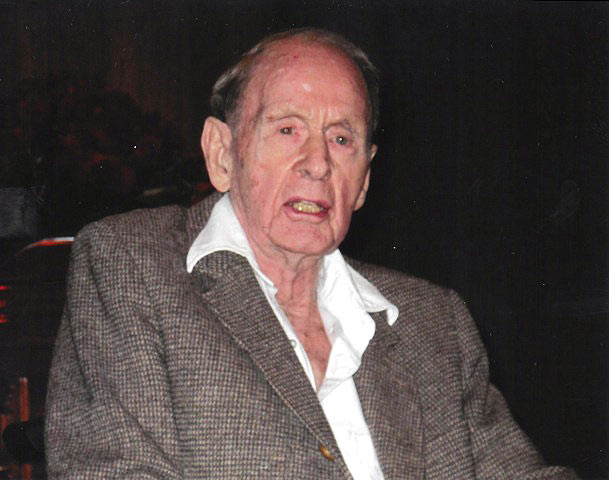 Francis Clauser, age 99, at Bob Christy's memorial, October 2012. Courtesy of Juliana Christy.